The availability of NVIDIA GPU with an accelerated processor based on ARM mobile to Amazon web services helped create an environment for the development of games for android, which was the most optimal. It also helps bring a richer gaming experience to a variety of android devices irrespective of their location.
This collaboration comes with the promise of the ultimate performance of machine learning and artificial intelligence. It also boosts workloads regarding violations in the cloud, from the prediction of hurricanes to diagnosis of seriously ill diseases such as cancer and automation of extremely critical operations of the business and doing it all with severe efficiency.
These breakthroughs are now possible while using accelerated computation. The huge volumes of data often hide these insights, but this helps us understand them better. NVIDIA, along with AWS, has come together to deliver the most advanced and powerful cloud with GPU acceleration. It is crucial to empower a more intelligent future.
AWS proves to be a leader in GPU-enabled accelerated computing.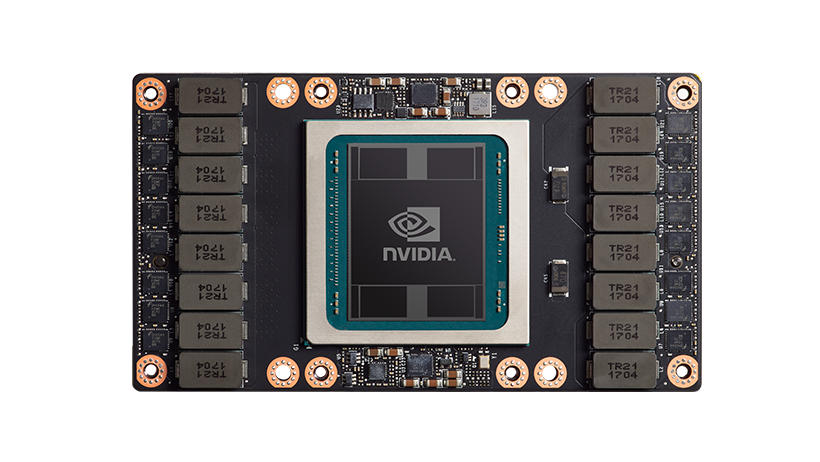 Incredible acceleration to scale for HPC, data analytics, and artificial intelligence
Universal accelerators to benefit various workloads, including cloud gaming.
AWS also introduced GPU, which had the first Tensor Core for GPU. this will enable acceleration of artificial intelligence and HPC.
Both the companies share a collaboration of a decade to bring GPU solutions that are within budget and powerful yet flexible to accommodate the customer's needs. AMAZON EC2, powered by NVIDIA GPU, drove innovations not just in the cloud but also to the Edge. AWS IoT Greengrass services deployed modules on the NVIDIA Jetson Nano.
Some details about the various workloads that they can handle 
Machine learning 
For researchers, developers, and data scientists who need better and better machine learning training, Amzaon EC2 P4d can help deliver a performance that is among the highest in the market. The most recent NVIDIA A100 Tensor Core GPUs power these, allowing them to deliver high throughput and low latency. Furthermore, one can further customize machine learning. Amazon EC2 P3 offers a variety of instance sizes and delivers one petaflop of mixed precision performance per instance, thanks to the NVIDIA GPUs.
Virtual Workstation 
Workstations hosted on AWS help various studios tackle bigger projects and work from any location while paying for their needs. This workstation uses AWS and NVIDIA's Quadro technology, a computing platform for the visual. Technical and creative professionals across the globe trust it.
High performance compute 
The large computational problem can be easily resolved, and you can obtain new insights.
Internet of things
AWS is seamlessly extended to edge devices and helps them act as a local unit. The IOT is currently booming in the market with many individuals across the world using this service and facility to make wonders.
Some of the industries that are actively benefiting from these advancements:
Life sciences and health care –
AWS has been a trusted partner for various leaders in the global space of healthcare. AWS, in collaboration with NVIDIA GPUs, is able to deliver machine learning which helps the providers of healthcare to deliver outcomes that are more beneficial for the patients
Financial services –
Resilient infrastructure for cloud is provided by AWS across payments, banking, capital markets, and insurance. These are exceptional secured services that are future-ready and help you adapt and adjust to the needs of the future. The collaboration between the two giants benefits these service providers by helping them improve the experience of the user and also providing an environment that is secure for the transaction to take place.
Entertainment and media –
Entertainment and media customers face transformation across the industry. Companies are always reinventing content creation, optimizing media supply chains, and competing for audiences' attention across broadcast, streaming, and direct-to-consumer services platforms. AWS and NVIDIA can rely on solutions for every aspect of the development of content.
Telecom –
AWS powers the future of telecom. Most of the communication providers of services run the workloads using AWS servers. NVIDIA and AWS help provide solutions for a wide range, such as deliverance of maintenance solutions to providing processing power of GPU with AWS Wavelength and AWS outposts.
Automative –
Electric vehicles, which are autonomous, connected, and shared, have trends that are revolutionizing the automobile industry. AWS and NVIDIA provide the organization with capabilities in artificial intelligence, machine learning, the internet of things, and high-performance computing. They analyze data at a relentlessly innovative pace.
Consulting an expert may clarify which option best suits the organization.