A server is a computer that is more powerful than a typical desktop. It provides a secure architecture that supports a wide range of all modern workloads and objectives and a centralized location to store and manage vital information.
Speciality servers, the newest addition to the Dell PowerEdge family, are designed specifically for demanding computing and memory-intensive workloads.
Features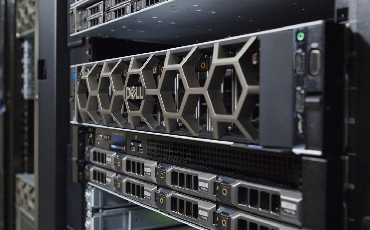 Respond quickly to data expansion by addressing variable compute, latency, and bandwidth demands.
With unified systems management, you can precisely monitor system health.
With a thick layer of defence integrated into the equipment and firmware, you can protect your consumers and business.
These dependable servers provide the stability and security required by demanding applications in typical data centres or harsh environments.
They're made to help database, high-performance computing, virtualization, and edge compute applications install faster and perform better. As workloads and workspaces become more complicated, businesses need end-to-end solutions that function together smoothly more than ever before. OpenManage's powerful, streamlined, and automated tools make managing big clusters simple and effective, while the servers have sophisticated security built in to guard against unauthorized behaviour.
Within its Dell Computer Labs, the Advanced Tech Centre (ATC) supports a range of Dell Server Platforms:
Intel R840, R940, R940XA PowerEdge Rack Mount Four-Socket
R750, R750xa, R650, R640, R740, R740xd, C4140 are two-socket Intel processors.
AMD XE8545, R7525 (two sockets)
AMD R6515, R7515 single-socket Processors
Infrastructure in Modules
MX750c, MX840c, MX740c, MX5016s PowerEdge MX7000
FC630 PowerEdge FX2
M630 PowerEdge VRTX
C4140 PowerEdge C Series
Speciality Server: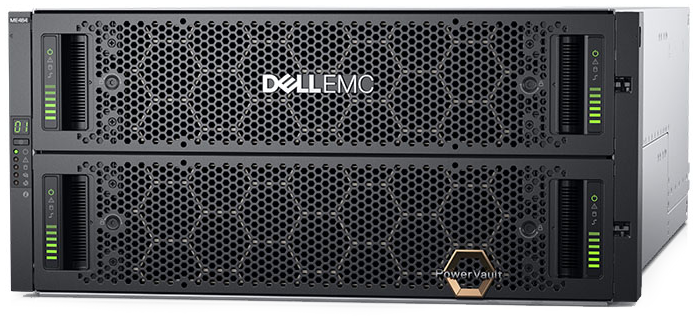 XE8545
XE2420
PowerEdge XE8545
To demonstrate how simple it is to discover, implement, and manage Dell EMC PowerEdge Server solutions, the ATC Lab contains specialized versions of OpenManage Business and OpenManage Interface for VMware vCetner (OMIVV). Simplify, Unify, Automate, and Secure are the four key focus areas for enterprises with these solutions.
Advantages
Edge server with high performance and capacity for demanding applications
System Management is built for the edge with front-accessible I/O and power for easy serviceability.
With streaming (telemetry), additional monitoring metrics, and customized thermal and airflow management, the iDRAC Datacenter delivers comprehensive insight (optional)
Cyber Resilient Architecture with Integrated Security, including genuine hardware monitoring for malicious attacks and SSL certificate management
2S Intel Xeon Processors with up to 4 GPUs and four 2.5″ SSDs, as well as excellent dense flash additional storage
Short-depth, low-latency edge server for complicated numerically analyzed and demanding commerce applications.
PowerEdge XE2420
In a compact form factor, scalable performance.
Management is secure and simple from the edges to the cloud to the core.
Outside the data centre, high reliability is required.
Reduced, short-depth edge server for complicated numerically analyzed and demanding retail applications.
In a compact form factor, scalable performance.
From edge to clouds to core, management is secure and simple.
Outside the data centre, you will need high reliability.
XE8545 PowerEdge
2-socket, 4U rack, develop, test, and deploy cutting-edge machine learning models, speed complicated high-performance computing workloads, or host enhanced virtualization services in a normal depth.
An air-cooled chassis supports a maximum of up to four x NVIDIA A100s with NVLink.
Up to two AMD EPYCTM 3rd generation CPUs with up to 64 cores.
PCIe Gen4 provides extremely high peer-to-peer bandwidth.
We designed the PowerEdge XE server line specifically for advanced emerging workloads requiring stellar performance and ample storage.  These dependable servers provide the safety and stability required for demanding workloads in typical data centres or extreme situations, from outside the data centre to the IT infrastructure's hostile edge environment.